Do you often ask this question in your practice...Should I restore this tooth or should I extract?
Difficult questions like these often involve situations such as fractured anterior teeth at the gingival margin. In cases like these it's common to ask; should I do endo and a post and core, or extract and place an implant and what do I need to look at to make an informed decision? Or another common situation is when a patient presents with an existing un-esthetic three-unit anterior FPD; should I replace it, or do an implant and 3 single unit restorations? What needs to be evaluated? What does the literature say about the 5, 10, and 20 year success of FPD's vs Implants? 
Hosted by Durban Lab & Crosstown Dental Lab, this presentation will focus on these kinds of dilemmas involving tooth retention and restoration, vs removal and replacement. The specific clinical dilemmas covered, in addition to the two listed above, will be teeth with apical root resorption, internal or external resorption, ankylosis, advanced bone loss, horizontal root fractures, and existing failing endodontic treatment. Clinical examples and literature support will be presented for all of the above listed dilemmas. In addition, the interdisciplinary management of deficient alveolar ridges in the esthetic zone will be covered. This will include the treatment options available to manage the deficient ridge, and also how to decide between implant or tooth supported restorations. And finally, a decision tree on predicting the prognosis for anterior implant esthetic success will be presented, as well as a segment on the treatment options and decision process for correcting un-esthetic anterior implants. 
🔥 Early Bird Price
$599 for Dentists & $399 for Team Members (+ HST)
Edropin Members get a $30 discount. Email us at education@edropin.com to learn more
👉 Here is a glimpse of what you will learn:

✅ An algorithm of key questions to ask when deciding whether to retain and restore vs remove and replace.
✅ What the literature findings are regarding the long-term success rates are for the different treatment options available for the conditions listed above.
✅ How the age of the patient impacts the treatment decision of whether to retain and restore vs remove and replace, the concept of "Management vs Cure".
✅ The importance of looking forward to, "What is next", can impact the choice of what to do now.
✅ What to evaluate to predict the esthetic outcome of anterior implants.
✅ What to evaluate and what options exist to manage existing anterior un-esthetic implants
Ready to save your spot? Register today as Dr. Frank Spear is very popular and spots are very limited for Fall 2022.
Faculty
Dr. Frank Spear
D.D.S., M.S.D.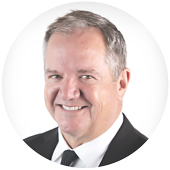 As co-founder and director of Spear Education, Dr. Spear continues to be recognized as one of the premier educators in esthetic and restorative dentistry in the world. He earned his dental degree at the University of Washington in 1979 and an M.S.D. in periodontal prosthodontics in 1982.
Dr. Spear has been recognized by numerous associations for his contributions to dentistry. In 1993, he was awarded the Christensen Award for Excellence in Restorative Education from the Chicago Dental Society. In 1995, the American Academy of Cosmetic Dentistry presented him with a special award for having advanced the art and science of cosmetic dentistry in the U.S. In 1996, he received the Saul Schluger Memorial Award for Excellence in Diagnosis and Treatment Planning from the Seattle Study Club. In 2003, he and colleague Vincent G. Kokich were awarded the first-ever President's Award for excellence in education from the American Academy of Esthetic Dentistry.
Location
Mississauga Convention Centre
75 Derry Road, Mississauga, Ontario
Sponsors
Cancelation/Refund Policy
Edropin & Durban Labs reserves the right to: (i) cancel any course at any time; (ii) change speakers; (iii) change the venue; (iv) change the programming; (v) change the time; and (vi) change the location, all without notice and at its sole discretion and shall not be liable for any costs, expenses, damages or any other amount whatsoever due to such cancellation or changes to the course offering. Edropin & Durban Labs shall be under no obligation to re-schedule any course which has been cancelled. If we are unable to re-schedule this course, you will be refunded the amount paid. Edropin & Durban Labs shall be under no obligation to offer meals or refreshments at any of its courses and is under no obligation to accommodate any special dietary restrictions at courses where meals are offered.
Edropin & Durban Labs will not be liable for any expenses incurred by any registrant for attendance at a course, including but not limited to: travel expenses, accommodations, meals, salaries, wages, and loss of income, or for participant's failure to attend a course.
By registering for a course, registrants acknowledge having read and understood this disclaimer and registration fee policy and agree to hold harmless edropin as set out herein.
Registration Fee Policy
Registration course fees must be paid in full prior to the course. If such payment is not made, the registrant's reservation for the course may be cancelled at the sole discretion of Edropin Inc.
All cancellations have a mandatory 2.9 % plus $0.30 non-refundable credit card fee. The following cancellation policy applies for all courses:
(i) cancellation 60 calendar days prior to the start date of the course – full refund; minus any processing fees
(ii) cancellation between 60 and 14 calendar days prior to the start date of the course – refund less a 25% administration fee;
(iii) cancellation less than 14 calendar days prior to the start date of the course – no refund.
Edropin & Durban Labs conflict of interest and regulations
All programs offered by Edropin will be for scientific and educational purposes only and will not promote the products of the company directly. Edropin is responsible for the control of content and the selection of presenters and moderators. Edropin may work with or accept financial or in-kind support from other organizations but those organizations must first agree in writing that they will not direct the content of the program. Outside organizations or their agents will respond only to requests initiated by Edropin for suggestions of presenters or sources of possible presenters. edropin will record the role of the company or its agents and ensure that all names/roles are disclosed to participants prior to attending a program.
Edropin is responsible for the control of content and the selection of presenters and moderators. The sponsors agree not to direct the content of the program. The sponsors will respond only to edropin initiated requests for suggestions of presenters or sources of possible presenters. The sponsors will suggest more than one name (if possible); will provide speaker qualifications; will disclose financial or other relationships between the sponsors and speaker; and will provide this information in writing. edropin will record the role of the COMPANY OR ITS AGENTS.
The following is prohibited in any area of Edropin events:
● Setting up Profiles and/or events that promote violence against or stereotypes of individuals or groups based on race, gender, religion, age, nationality, political affiliation or sexual orientation
●Explicit or violent content
●Content that makes reference to weapons
●Promoting an illegal activity
●Being disrespectful
●Revealing personal or identifying information about another user
●Lessons that promote dubious business schemes or promises a specific outcome to users.
●Engaging in fraudulent or misleading activity (including but not limited to: using multiple identities, email addresses, providing false or misleading information).